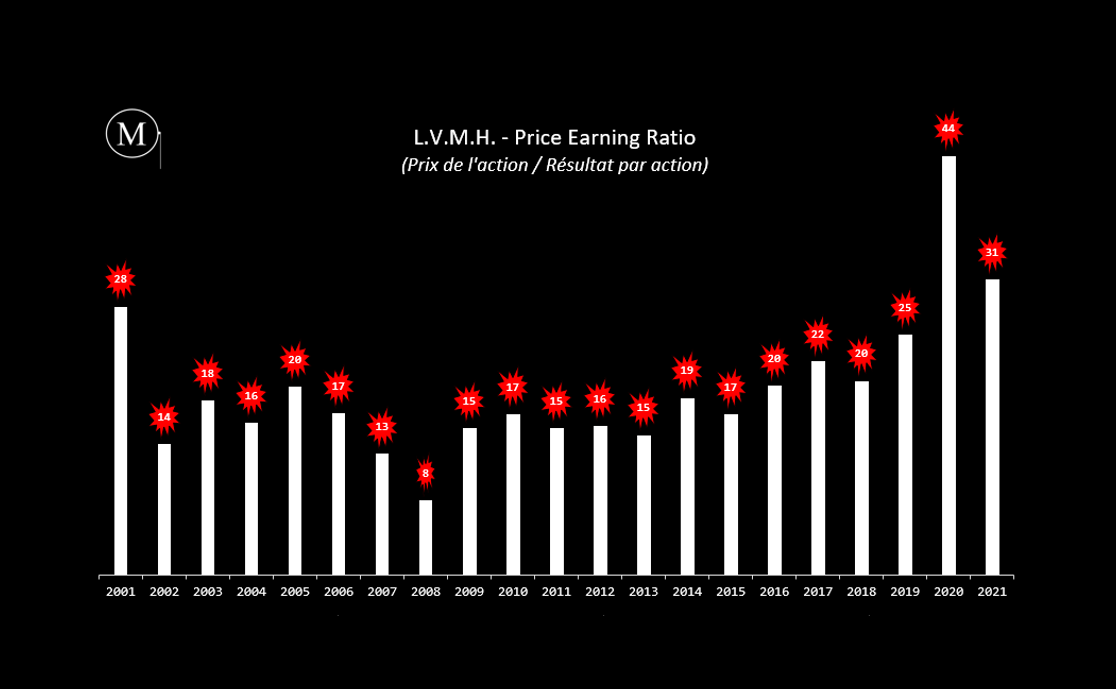 LVMH, Correction You Say?
21 September 2021
At €630, LVMH shares are trading 11% lower than their mid-August high of €710. The financial press is therefore talking about a correction.
LVMH is now valued at €310 billion.
And the company is poised to generate €10 billion in net margin this year.
Price Earning Ratio = 31x.
Since the bubble burst in 2000, LVMH has been valued on average 17x its net income. This means that today, its share price costs almost 2x more, for the same net income.
So don't talk to me about correction.
The real correction is when the price returns to rational levels.
That is, at best, 20x the net result. Which gives €400 per share.
Expected correction = -37%
Have a great week,
Charles