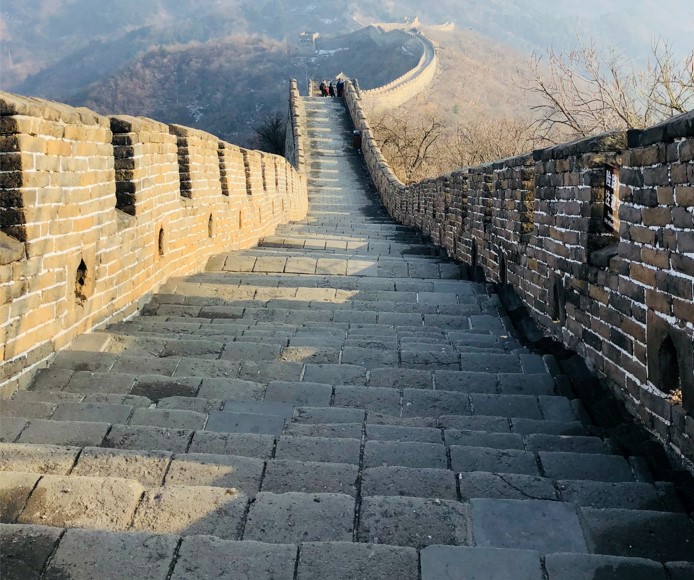 Chinese Wall in Covid weather
16 February 2022
Just this morning, President Xi Jinping hammered home the message that the city of Hong Kong must put in place "all necessary measures" to combat the Omicron virus epidemic that has begun on the island.
For almost a year and a half now, China has taken a different path from the rest of the world to fight the virus: the extreme distance established with the outside world and the drastic limitation of social interactions.
Nevertheless, in the current context, this strategy appears more and more risky. The New York Times wrote yesterday: "China's Zero Covid Policy is nothing more than a pandemic waiting to happen. At the same time, the rest of the Asian continent is in turmoil with the Omicron variant: Vietnam is reporting nearly 30,000 new cases/day, Korea 50,000 and Japan 100,000.
This is not (yet?) the case in China, which is resisting as best it can by blocking both the arrival of international flights in the country: air traffic from abroad is almost at a standstill (at about 3% of 2019 levels), and by limiting travel within the territory (massive decline in rail and internal air transport since the end of 2021). As Dr. Osterholm (American epidemiologist) said: "Omicron is a draught, it is very hard to block a draught".
The Chinese policy is explained by a notable difference with its Western peers: the lack of efficiency of its vaccines. According to a study by the University of Hong Kong, Sinovac's vaccine does not produce enough antibodies to neutralize Omicron, unlike Pfizer's vaccine, which greatly improves protection. This is a point emphasized by Jonathan Anderson (of Emerging Group Advisors) in his latest paper on the subject: if the epidemic accelerates in China, the government will have no choice (socially and politically) but to turn the screws again, and this could pose a serious problem for its economic recovery (and by extension, of the rest of the world).
Indeed, in a global market context that is already very inflationary and unstable (disrupted by supply issues), a more complete shutdown of the Chinese economy is a scenario that is absolutely not anticipated by investors, making it all the more dangerous.
Have a great evening,
Max