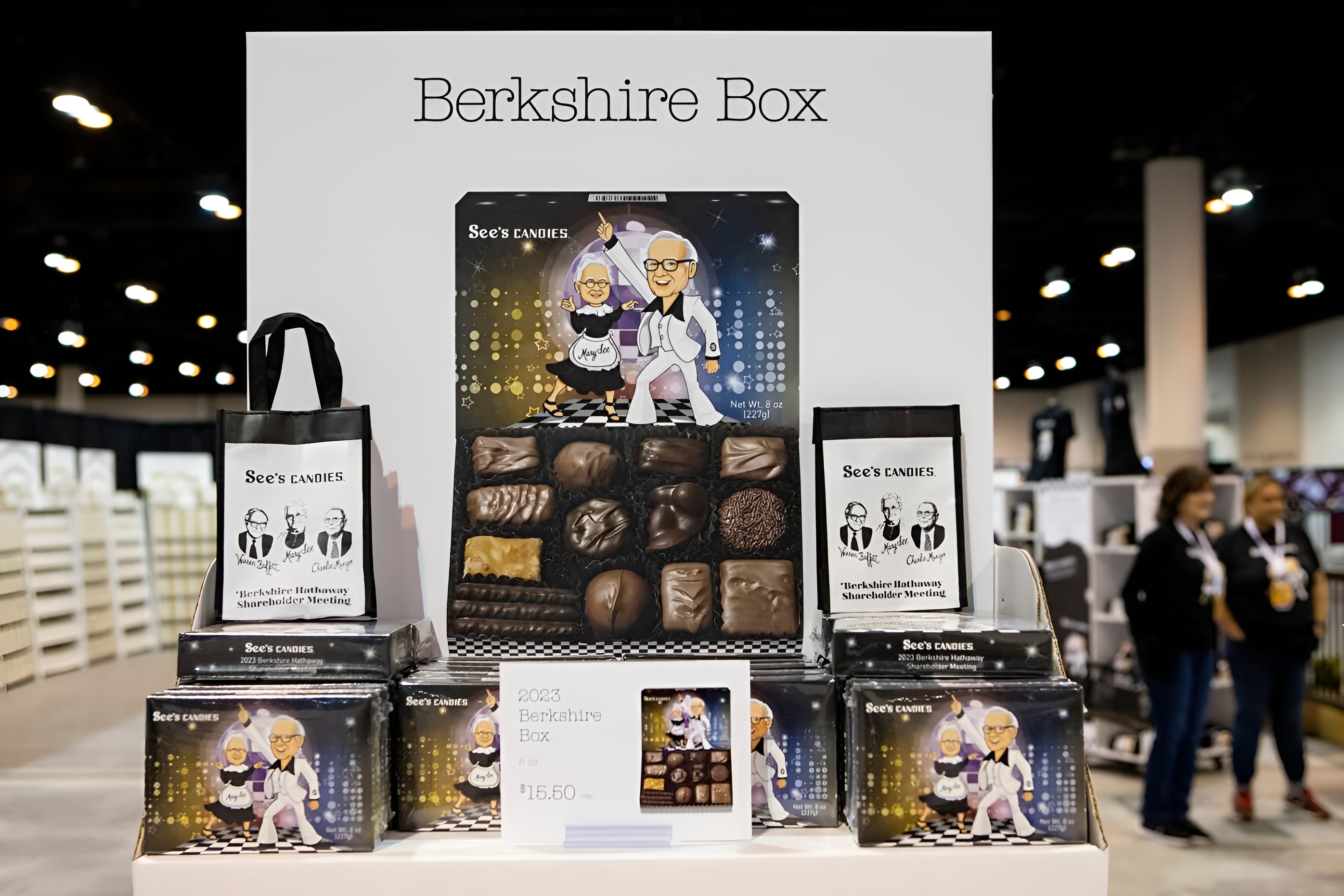 Munger Unchained
10 May 2023
Ah, the long May weekends, the perfect opportunity to escape for a few days, three weeks after my arrival at Monocle AM. In my case, it was to the United States. And not just anywhere: Omaha, Nebraska. The American Midwest is a strange place to go on vacation...
As is the tradition for decades, the annual general meeting of Berkshire Hathaway, the company led by Warren Buffett and Charlie Munger, takes place on the first Saturday of May. Tens of thousands of people were present, with some even camping outside the doors to ensure they would have a seat...
At the respective ages of 92 and 99, Buffett and Munger (accompanied by Greg Abel and Ajit Jain) patiently answered about sixty questions throughout the day, displaying an impressive sharpness of mind. Succession planning, investment in Apple, the banking crisis, artificial intelligence... no question was left unanswered. Who said that old age was a shipwreck?
"The abominable Mr. No" (Munger) treated us to some well-delivered remarks, such as his tactful response to a question about the Covid vaccination (2:39:19). Some regretted his absence during the presentation of resolutions by shareholders, on which he would have certainly had a strong opinion (especially when a dubious link was made between Buffett and Jeffrey Epstein...).
On the investment side, it should be noted that Berkshire sold $13 billion worth of shares in Q1, following the trend of the last quarter of 2022 ($17 billion in sales). Opportunities are becoming scarce but not nonexistent, as evidenced by the $3 billion invested this quarter. This is also what we believe, and it is one of the lessons from this weekend: as long as humans make decisions, we will have investment opportunities.
Of course, this implies knowing how to restrain ourselves when opportunities become rare. And here is another important point: there are no bonus points for style in investing. There is no obligation to play every hand, especially those where the opponents are numerous or superior. Long-term investing requires patience, discipline, and a certain taste for delayed gratification. That is the essence of our process at Monocle.
If you want to watch the full AGM, you can find it here. For the BRK letters, click here. If you plan to attend next year, let me know; there is a good chance I will be there too.
To conclude, a few words about the results of the companies in our portfolio that were published this week:
Rivian (6.9% of the fund in conventional and convertible bonds) released its first-quarter results last night. The American automaker reported better-than-expected figures and, more importantly, reiterated its goal of producing 50,000 vehicles in 2023. Gross profitability should be achieved by the end of 2024, significantly reducing cash burn related to investments. The company has $11.2 billion in cash and $2.7 billion in debt, which should satisfy us as bondholders.
BioNTech (4% of the fund) released its first-quarter 2023 results on Monday and reaffirmed its vaccine sales forecast for the entire year 2023 at approximately €5 billion. Covid-19 will not completely disappear and will remain a source of revenue for the company, with a vaccination rate that is expected to eventually reach the level of flu vaccination, which is around 40% to 50% depending on the country. Therefore, the Covid market in developed countries would amount to over €16 billion per year, with a market share of 2/3 for the BioNTech/Pfizer alliance. For BioNTech, this represents an estimated regular net flow of at least €2.4 billion per year, resulting in a valuation of at least €20 billion for their Covid franchise.
In addition to the Covid business, the company is investing in research and development to expand its technology to other diseases, particularly cancer, which is the specialty of founders Ugur Sahin and Ozlem Tureci. They currently have 20 oncology programs, including several candidates in Phase 2 clinical trials. Valuing this segment is complex, but it should be worth at least €5 billion, being very pessimistic. For comparison, Pfizer recently acquired Seagen, an American biotechnology company developing antibody-based therapies for cancer treatment, for $43 billion, which is 21 times its 2022 sales.
Finally, as of the end of March, the company had liquidity (including what Pfizer owes it, a large portion of which was paid in April) of approximately €19 billion.
Currently, BioNTech is only valued at €4 billion in enterprise value (market capitalization of €23 billion against €19 billion in cash) – a very low valuation for its Covid franchise and a promising pipeline of innovations to come.
Amyris, in which we hold the 2026 convertible bond (1% of the fund), released its results last night. Their results contained both good news (the agreement with Givaudan was finalized, and the company has already received the first payment of $200 million) and bad news (continuing significant losses – $120 million of cash consumed in the quarter). Nevertheless, the management explained that their objective is the survival of the company. They will continue to cut costs and sell other assets to generate cash. The company is in negotiations with its two main partners, DSM and John Doerr, who are both shareholders and creditors. However, reaching an agreement seems challenging without knowing what will happen with our convertible bond, which is "the elephant in the room," representing nearly $690 million of the total $920 million debt. I still believe that this agreement should be higher than the current price (0.25 cents/$).