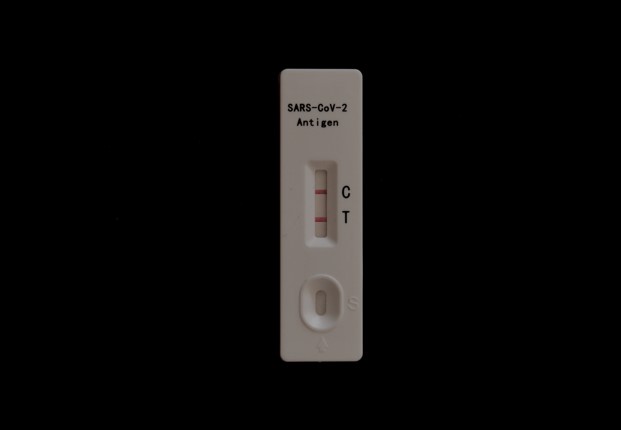 New wave in the US ?
12 February 2021
The media announce that the pandemic is behind us: the number of cases is decreasing every day in the US + the arrival of vaccines.
But if we listen to Michael Osterholm, the head of the US Center for Infectious Disease Research, the current situation is :
Decline in the number of cases of the classic virus (the most widespread today);
Increase of the variants (much more contagious: the number of cases doubles every ten days).
I have been listening to Osterholm since the beginning of this pandemic and so far he has not been wrong. A new wave of infections is therefore a very realistic hypothesis and it could be more difficult to contain than the first one. If we look at the facts:
The US health care system was beginning to saturate at the last peak in mid-December, and Osterholm estimates that the wave coming with the new variants could result in a 50% higher peak in hospitalizations than in December.
The current immunity rate of the US population is 20%. If we are optimistic, we can imagine that 20% more will be vaccinated by the end of March. So in the end there will be 60% of the US population likely to have it - that's still way too many (even if not everyone of the 60% will have a severe form).
As a consequence, Osterholm takes a position that is far from neutral: he urges the US government to stop the 2nd injections of vaccines and give them to people who have not received any dose. This is based on the principle that one dose still provides a certain level of protection and that this strategy will limit the number of deaths. He also considers that a federal lockdown is necessary to stop the wave, as was the case in the UK.
I don't know how the market will react to this scenario. But, for now, there has never been a real lockdown in the US.
If you are interested in the subject, here is the link to Osterholm's podcast:
https://www.cidrap.umn.edu/covid-19/podcasts-webinars
Have a great week,
Charles
 

PS: I received several messages about articles mentioning in the French press a possible offer from Microsoft on Pinterest for $51bn. Unfortunately, these journalists speak English badly! The news came from the Financial Times, which wrote on Wednesday: " Microsoft approached Pinterest in recent months about a potential deal to acquire the $51bn social media company ». So $51bn is the value at the closing price of last Wednesday (day before the article). The problem is "recent months": in November Pinterest was worth $38bn, in October $25bn and in June $12bn because the price went from $20 in June to $40 in October to $60 in November to $80 on Wednesday and to $84 now thanks to the article ....