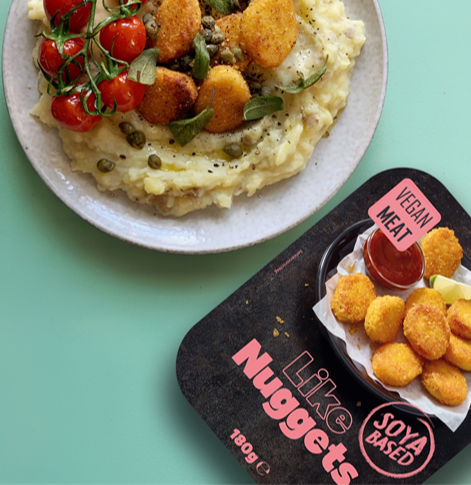 Veggie Steaks and Sausages: What do we think?
01 December 2021
Beyond Meat is the American manufacturer of meat substitute products based on vegetable proteins : understand "Sliced bread without chicken".
At first glance and after spending some time on climate change - a far from simple topic - it seems logical that plant-based products are better for the environment.
Indeed, livestock farming produces a significant amount of greenhouse gas emissions that contribute to global warming. So logically, the more we gobble up Beyond Meat burgers, the more we reduce our meat consumption and the more we contribute to the fight against climate change.
Good. Now, let's look at its ESG score (without going into details, the ESG score is a score given to a company according to its environmental and social commitment and the quality of its governance).
So I type Beyond Meat on Sustainalytics*. The result leaves me perplexed: a bad rating, classified as a severe risk - worse than the big meat producers!
Am I missing something?
On their website, the company boasts that their products are better for the environment, better for health, better for this and better for that.
But the problem is that we don't have any data: Beyond Meat doesn't disclose its total amount of greenhouse gas emissions, the amount of water used for the production, the amount of waste, the effects on forests etc. So how do we know?
Not easy ESG.
Have a good week,
Mimoza
PS: For those who want to go deeper into the subject of global warming and energy, I recommend lJancovici's comic book "Le monde sans fin".". A fascinating, instructive and funny reading for a complex subject!