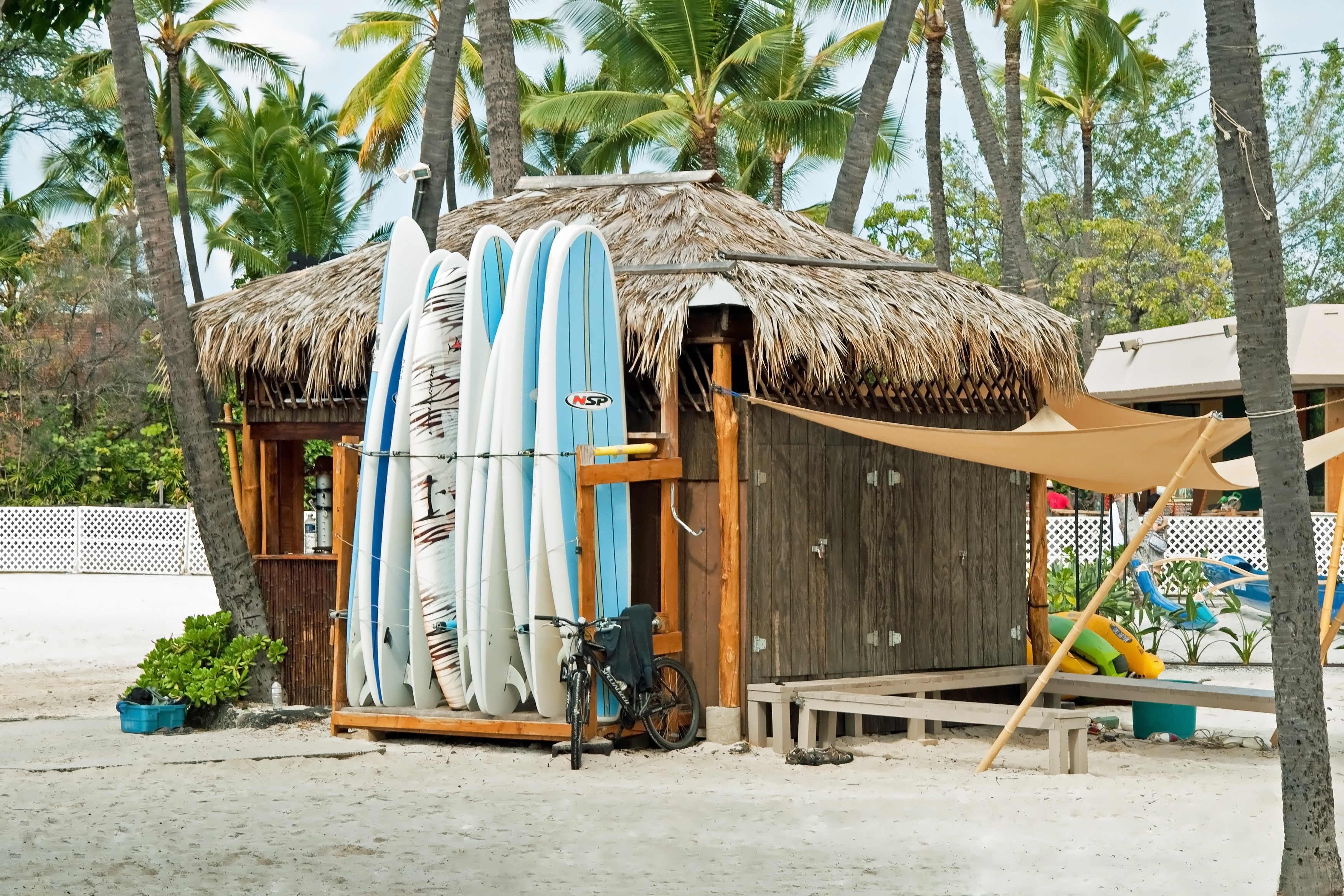 Valuation Training - Part 2
29 November 2022
You've all been waiting for it: here are our insights into last week's valuation Tutorial.

For those of you who missed the last post, we were left with the following statement:
In a normal year, a surfboard rental generates 300,000€ of turnover and 30,000€ of margin, net of all costs (rent, salaries, depreciation of boards, taxes, etc).
What is the value of this business?
Answer A : 100.000€
Answer B : 300.000€
Answer C : 600.000€
Answer D : 900.000€

Many of you played the game, and here are your answers: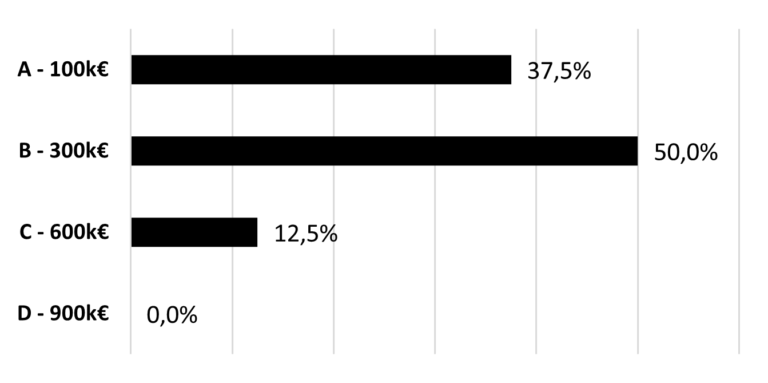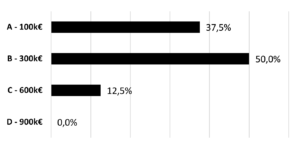 First of all, let's remember that when you buy a company, you become a shareholder, and the net result is the property of the shareholder (the result that you can reinvest or pay yourself in dividends).
In this case, you are buying a long-term stream of €30,000 per year.
A - If you offer €100,000: it will take you barely 3.5 years to make your investment profitable. We're talking about an annual return of 30%, which is a big deal. To offer this price is to take the risk of being slapped in the face. But it's worth a try...
B - If you offer €300,000: the price will seem credible to the current manager, and you will get a 10% annual return (€30k margin on a €300k investment). This is the answer we would have preferred at Monocle.
C - If you offer €600,000: you start paying a lot. Your return is 5% per year, for a business (so for a risky asset), not for a guaranteed "Livret A". Which seems a bit low. But it can make sense. We'll talk about this further down in the post.
D - If you offer €900,000: no one has dared to do it, and no wonder! It will take you 30 years of activity to review your initial stake. At that price, you'll be offering a nice retirement to previous owner and you'll be close to the volunteer box.
To go further
Some of you pointed out the risk of the activity (seasonality, weather, health situation, etc.), or the growth potential if you engage Lola the Tiktok influencer to advertise for us on the Place des Landais.
The more astute have even noticed that there is probably a hole in the board hire company's coffers. The 10% margin is low for the sector. What are the chances of being able to generate more profit in the future and make a €600k offer?
All these points are correct, and this is where our job as investors becomes interesting. In any valuation, you have to consider all possible scenarios and apply the principle of "risk-return".
If after analysing the business, you realise that you can generate 20% net margin instead of 10% and that the rental can generate €500,000 in sales within 3 years, then I'm with you if you offer €900,000!
Let's go back to the markets
If our surf rental was in fact Zoom ($21 billion market cap), the market as a whole would have answered our question with €1,300,000. And I'm only talking about Zoom here...

---
Market and portfolio focus
Behaviour:
Over the week (from 22/11 to 29/11), the fund rose by 0.26%, mainly supported by our bearish position on the Nasdaq (the index fell by 1.9% over the week).
Lines:
No change in the portfolio on the equity side, we maintain our net exposure at 10%. On the corporate bond side, we have reduced our exposure to Atos 2025 to 0.9% of the fund, crystallising €90,000 of profit.
Have a great week,
Pierre