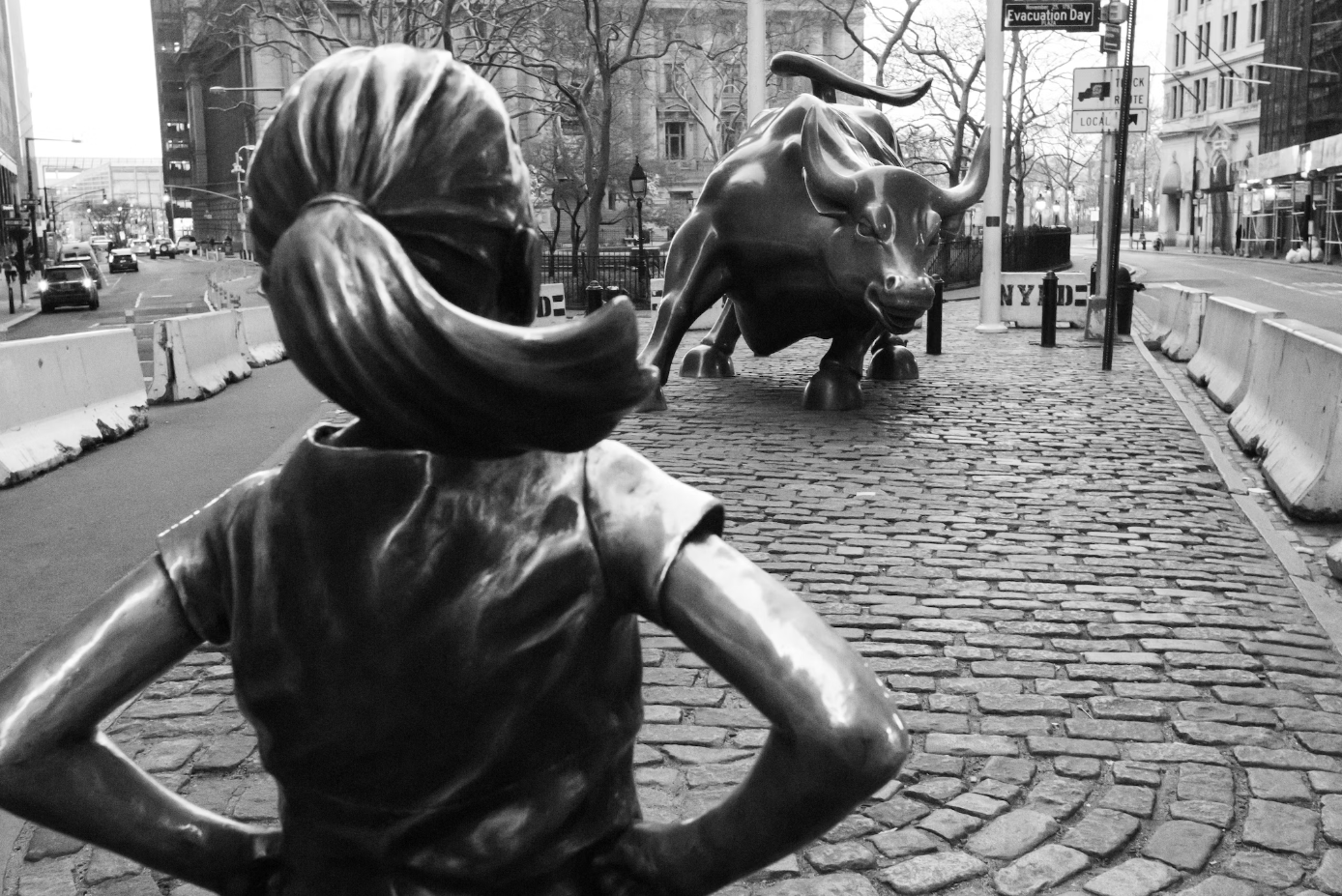 It's all calm
04 May 2023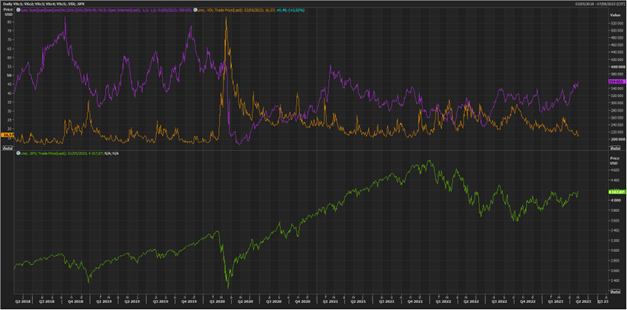 Above, in green, is the SP500 index, in orange is the implied volatility index (VIX), and in purple is the Open Interest on VIX futures contracts.
The VIX is calculated based on the expected volatility in the markets over the next three months. Historically, it has a mean-reverting property. So when it drops and reaches lows compared to previous months, a backlash should be feared. That is the case today. The index is at 16.57%, a level not seen since mid-2021 when euphoria was the main valuation parameter. It didn't go well afterward with the decline in 2022, and we can fear the same scenario this year.
The second indicator of euphoria is the Open Interest. It represents the sum of all open futures contracts in the Chicago market. Open Interest rises when participants believe that nothing significant will happen. Therefore, they start taking bearish positions on volatility. Without going into too much detail, we can see that we have just reached a new high compared to the previous month, with 359,000 contracts, and we are now reaching 2021 levels.
Should we be concerned? If the average volatility is significantly higher than what we observe today, at some point, there will be a need for higher volatility to return to that average. In the case of VIX, this doesn't happen through a gradual increase but through a sudden spike during a crisis. We have an example on this graph with March 2020.
We cannot predict the future. However, it is evident that the tension is building up, and the reaction could be powerful in the event of a shock.